Executive Team
The MSA National executive management team has significant mortgage industry experience and is committed to providing the best level of service possible to our clients. Below is a brief overview of the team:
Sam Makhoul - Founder and Managing Director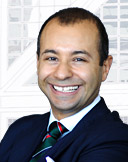 Sam Makhoul is the Founder and Managing Director of MSA National, based in Sydney.
Sam is also Chief Legal Officer at MSA National with a Master of Laws Degree from the University of NSW, major in Finance Law and, a Bachelor of Laws degree from the University of Technology.
Sam has renowned expertise in mortgage and securities law and the development of innovative mortgage processing systems. He is considered a thought leader in the mortgage industry and one who is very passionate about the customer experience. He has advised and acted for the 'who's who' of financial institutions, both domestic and international, and holds particular insight into the mortgage industry which he has developed and refined throughout his career. Sam has expertise in all legal and practical aspects of the mortgage process and has presented many keynotes, training seminars and workshops for many originators, mortgage managers, lenders and industry bodies.
Sam is also passionate about wellness in the workplace and the social responsibility that business has on the health and happiness of all people who work in a corporate environment.
When he is not practising law, Sam is a keynote speaker and author. He is an associate member of the National Speakers Association of Australia and an accredited mentor with Thought Leaders Global.
E: sam.makhoul@msanational.com.au
---
Ayhan Baba - Chief Executive Officer
Ayhan Baba is the Chief Executive Officer of MSA National and is based in Sydney. He has over 20 years of international banking and finance experience across a variety of roles including Client Executive, Business Head, Product Management, Strategy and Business Development.
Prior to joining MSA National, Ayhan worked at The Bank of New York Mellon (BNY Mellon) as the Client Executive for the Financial Markets & Treasury Services (FMTS) division, providing strategic oversight of the FMTS businesses which include Corporate Trust, Broker Dealer Services, Global Collateral Management, Alternative Investment Services, Treasury Services, Depository Receipts and Pershing.
Prior to this role, Ayhan was the Corporate Trust, Global Product Manager covering emerging markets and expansion markets where he was responsible for the global implementation of strategy and product management initiatives.
Before to returning to Australia in 2008, Ayhan was based in New York for 3 years as the North America Regional Head for JPMorgan's Global Securities Clearing and Collateral Management businesses. In that time, he sponsored significant investment and product development initiatives and lead structural changes to achieve substantial growth.
Prior to this, Ayhan was based in Tokyo for 2 years and Sydney for 2 years as the APAC Regional Head for JPMorgan's Global Securities Clearing and Collateral Management businesses. He was responsible for establishing, then running the businesses throughout the Asia-Pacific region. Before moving to Asia, Ayhan was based in London for 9 years including more than 6 years with JPMorgan where he was the European Product Manager, then Global Product Manager for the Collateral Management business. He also worked at Warburg Securities in London and at Westpac in Sydney as an analyst in the International Money Market and Foreign Exchange division.
Ayhan holds a Bachelor of Economics degree with majors in Economics and Finance and a minor in Econometrics from the University of New South Wales.
E: ayhan.baba@msanational.com.au
---
David Berry – Associate Director, Operations & Risk
David Berry is Associate Director, Operations & Risk of MSA National and is based in Melbourne.
David is a seasoned Executive with extensive experience in leading and driving large scale change in the Financial Services Industry, including, global operations, risk management, product management and strategy with both the National Australia Bank and Australia and New Zealand Banking Group. David also has extensive experience in executive and non-executive Directorship roles for subsidiaries of a major Australian bank, Industry bodies and within the not for profit sector and brings a wealth of experience in running and optimising operations whilst at the same time ensuring strong risk governance.
David holds both a Bachelor of Business (Banking & Finance) and a Master of Banking from Monash University.
E: david.berry@msanational.com.au
---
Marjana Cvetanoska - Chief Operating Officer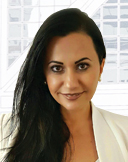 Ms Cvetanoska joins MSA National from The Bank of New York Mellon Corporation where she held the role of Managing Director, Asia Pacific Regional Head of Transaction Management Group leading regional teams across Hong Kong, Singapore and Sydney.
As a qualified lawyer with over 17 years financial services experience, Ms Cvetanoska career includes leadership and management positions across legal, risk, compliance and operations in both global and multinational banking institutions including ABN Amro and Rabobank.
E: marjana.cvetanoska@msanational.com.au
---
Linda Cooper - General Manager, People Operations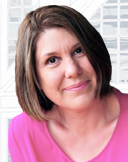 Linda is the General Manager, People Operations of MSA National, based in Sydney.
Linda has a diverse corporate career and exposure to a range of industry sectors including transport and logistics, advertising and financial services, in both private and publically listed Australian and Multinational companies. Her experience provides a foundation of sound business acumen and expertise in aligning HR strategy to meet the strategic objectives of an organization. Throughout her career, Linda has been committed to delivering integrated, best practice HRM solutions and is the winner of the Australian HR Awards category Best HR Strategic Plan for a strategy which was acknowledged for delivering measurable outcomes across employer brand; culture; staff attraction; development; talent management and engagement.
E: linda.cooper@msanational.com.au
---
David Clark - Non-Executive Director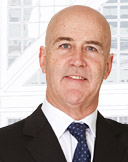 David is a senior lawyer and Non-Executive Director for MSA National. David has over 30 years experience managing one of the largest mortgage and securities practices in Western Australia.
David practises almost exclusively in banking and property.
David is:
The Chairman of the Western Australian Conveyancing Industry Liaison Committee
A member of the Western Australia State Government Community Title Advisory Committee
A member of the Western Australia Department of Land Information Customer Service Council
A member of the Western Australia Law Society Property Committee
A member of the Western Australia Steering Committee into Electronic Conveyancing
David also has an array of high net worth clients/developers who rely on him for his extensive knowledge of property law in Western Australia.
David has delivered numerous papers for various groups involved in the property industry in Western Australia.
E: david.clark@msanational.com.au
---
Michael Salmon - Non-Executive Director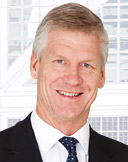 Michael is a lawyer and Non-Executive Director of MSA National who manages settlement operations in Perth. He has over 30 years experience in the industry including as the partner in charge of a large mortgages and securities department having acted for a number of lenders, mortgage managers and insurers since 1985.
Michael was a partner in his own law firm Majteles and Salmon for 15 years before joining Phillips Fox for 5 years as a partner and has been with MSA National since.
Michael has expertise in all aspects of the mortgage and conveyancing processes, from front-end transactions through to the recovery process following default. Michael also has a thorough practical understanding of the mortgage origination business and the operations of mortgage managers.
Be part of the Digital Revolution. Sign up to receive essential updates.
---